About us
YHT was established in 1997 and its business activities include R & D, manufacturing, production, marketing, and management. YHT upholds the long-term & stable development, constant pursuit of innovation, and product improvement towards diverse markets.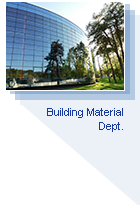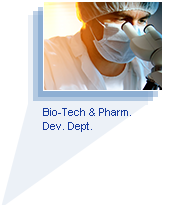 YHT pioneered the development of household products --- Hanging Clothes Dryer(ascending and descending) through the continuous improvement. Besides, YHT products were awarded the R.O.C. patents and the R.O.C.Consumer Assessment Committee - National Award for quality assurance of goods. In addition, YHT products spark a craze among consumers and major construction companies and designers love to use our products. Therefore, there are numerous cooperation projects especially including well-known construction cases. The great achievement can affirm not only quality of products but also our efforts to product improvement.

YHT also pioneered the introduction of adjustable sun & rain shading without the limitations of traditional shading and this product is able to bear the integration of residential design and cleverly combine the art with the practical. It not only brings more comfortable living but also energy saving.
In addition, YHT also diversified and further established Bio-Tech & Pharmaceutical Development Department. YHT introduces foreign advanced technology and products and we expect Taiwan's Bio-industry to be geared to international standards and create Taiwan's star industries in the future.

The central objectives of YHT company are people-oriented approach, the pursuit of quality, and a complete service. We further introduce innovative products into the diverse needs of markets and create new trends in markets. Under the leadership of our chairman, ambition of improvement gives impetus to company's growth and establishment of Blue Ocean markets.