GravityPLUSTM 3D Cell Culture Kits:

Patented, automation-compatible and affordable platform to grow, culture and analyze your own 3D microtissue models.

3D InSightTM Microtissues: Morphologically and functionally superior 3D models with long lifetime supplied ready-to-use with validated 3D assay protocols.
3D InSightTM Services: Standardized and customized fast-turnaround 3D-cell-based screening services with InSphero scaffold -free 3D microtissue models.
3D InSightTM Cell Culture Media: Safeguard your microtissues with optimized media for 3D cell culture.
3D InSightTM Assay Kits: Convenient kits for assessment of common 3D cell culture endpoints like cell viability and cytotoxicity.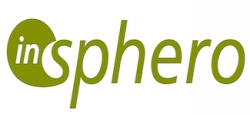 Related product